Many of the UK's largest organizations grew from small beginnings.
Strictly Beds & Bunks started from such humble begins. The firm first started trading supplying Hotels with all their bedding requirements. Our statement is "Why wait" and our mission is to get your order booked in for delivery at the time order. That way you knew when the delivery day is. This is within days from ordering, how refreshing.
The Director brought five beds and stored them in a domestic garage.
A very small one line advert was placed in the local paper supplying a mobile number for sales. The firm then did not have a van so the Director "borrowed" a van from his builder mate when ever a delivery was required. At the time we were delivering around THREE beds a week.

We have now moved to a larger 10,000 sqft industrial unit and is now growing at a pace.
Our warehouse is used for additional stock. Thanks to its regular client base we now complete over FIFTEEN THOUSAND deliveries a year. With over THREE THOUSAND people visiting our website a day we are set to grow and gro.

Given the volume of our orders we now increased our fleet of vehicles, our policy to move away from nationwide carrriers was proving a success.

This year has been the best in terms of product development and sales. Despite a "hard summer" we remained within the top ten bed online retailers within the UK. Strictly Beds and Bunks are now confirmed and recongnised within the Top Ten most search for BRAND within our sector.

Our Beds are Now Famous, as seen on TV
Our own brand beds can be found everywhere, staying at Pontins, there a high chance your kids will have slept on one of our bunk beds. Sleep with the stars, we supplied the XFACTOR celebrity house with beds. We now make over 15,000 beds a year, all delivered direct to you at trade prices.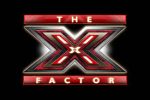 We have again moved and have finally located to a modified factory fully fitted out for our needs. Our production has now increased to over 30,000 beds a year. In October 2018 our products were featured on The One Show in a section called "The Rise of the Triple sleeper Bunk Beds" Confirming our position as the number ONE pine bunk bed manufacturer within the UK.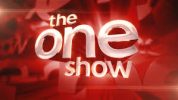 Strictly Beds have further invested in its logitics to ensure a seamless door to door service. The launch of this new website has allowed us to offer the latest in payment credit options.
We moved to our second unit, a little to enable us to increase our stock levels.
At this time we were selling around fifty beds a week. It was around this time we purchased a transit van for our own deliveries.

With our continued growth Strictly Beds and Bunks again move into a larger 20,000 sq ft purpose designed industrial unit. However given our vast experience of moving furniture we did not move too far, just across the road in fact. With new custom designed logistics software we are now reaching far and wide.
We have already extended our facilities in Sandy to accomodate an additional eight thousand boxes. We have intoduced an unique automatic texting in system to ensure clients have upto date information regarding their order, from point of order to delivery. Strictly Beds and Bunks have been reported within the top six in its field on Google.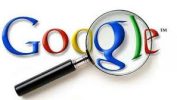 Strictly Beds have taken customer service to a knew level, in January we introduced a new aftersales portal. The principle to get to any problem quick and send out parts accordingly. The new portal can be found at www.partsforbeds.co.uk In response to the Olympic games we wanted to promote BRITISH made products, what better than to make our own products, here in Bedfordshire. Now 100% of our range is manufactured by us, in little old Bedfordshire. No cheap imports here. BUY BRITISH.

Strictly Beds and Bunkswins a prestigious contract to supply ALTON TOWERS heavy duty bed frames for their new "enchantment village". Our brief was to design and manufacturer a pine bed frame that will cope with the heavy wear location.
Strictly Beds and Bunks becomes a FULL member of the Furniture Industry Research Association. FIRA International provides a wide range of independent expert services that are dedicated to the safeguarding the industry standards through managing the Association's membership activity.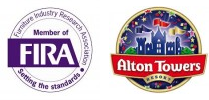 During COVID we established the UK carrier network were under extreme pressure due to demand, this was affecting service levels.
This month we have introduced an extension to our company, STRICTLY LOGISTICS. We are going back to basics and now attempting to deliver as many of our orders using our own network. This ensure a higher quality of service, polite drivers, time slots and a SMILE. So, for more information please click here.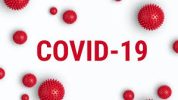 Strictly Beds are donating funds to help people help themselves. With our partners Lend with Care we achieved much but still want to help more.
Over the years tried and tested brands have put their trust in Strictly Beds & Bunks for their pine bed requirements. Due to the tested strength and durability of our pine beds and pine bunk beds our products are used by organisations such as Pontins, Alton Towers, Warwick Castle and the Sea Cadets.
Strictly Beds & Bunks, as seen on TV.
Strictly Beds and Bunks are proud to say our brand and product have been featured on TV.